On September 29, 2016, the Office of Legal Affairs held its fourth annual Fall Legal Symposium, this year focusing on technology issues. Below are the agenda and copies of the symposium presentations. Feel free to download any of the presentations for future reference.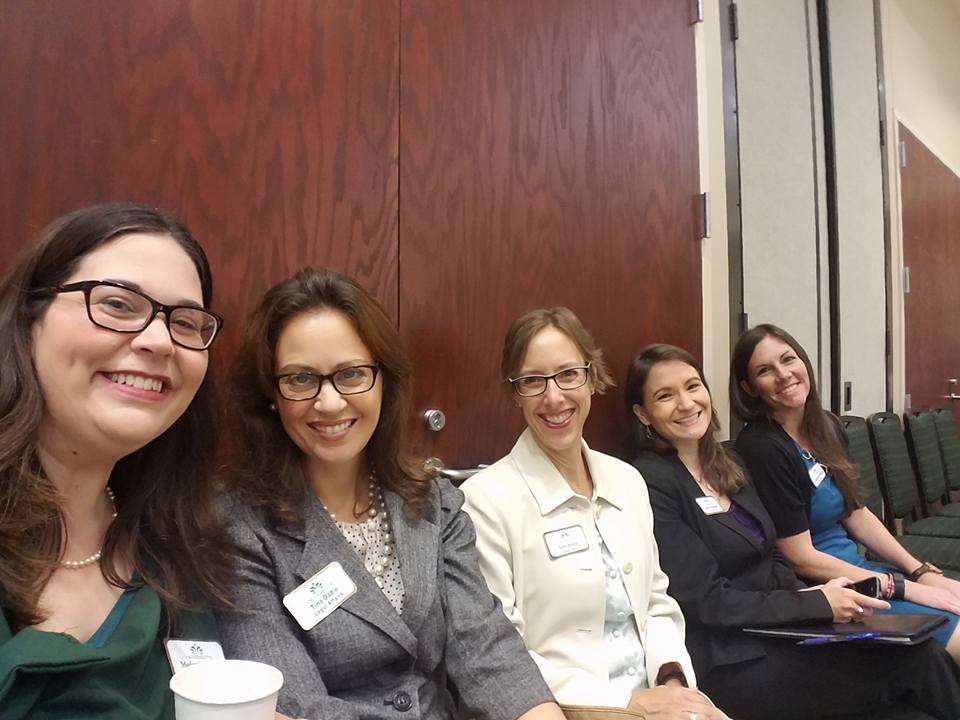 Presentations and Session Descriptions
Keynote Address – Tim Mousseau, Rewiring Your Mindset: How to Connect with Tech-Native College Students
(Susan Burgess, Director of University Compliance, and Gordon Hull, Director of the Center for Professional and Applied Ethics).
This session will explore various ethical concerns and considerations that each of us confronts in a technological world, including big data, online privacy, revenge pornography, and more. Contacts: Susan.Burgess@uncc.edu and ghull@uncc.edu
(Sarah Edwards, Associate General Counsel).
The Family Educational Rights and Privacy Act (FERPA) hasn't changed much in the 42 years since it was passed, but technological advances like computers, cell phones, the internet, and social media require us to look at it from a new perspective. Join us as we review some FERPA basics and give a modern makeover to old-fashioned FERPA terms like "education records," "written consent," and more. Contact: sarah.edwards@uncc.edu
(Jennifer Newell, Title IX Coordinator, and Nicole Madonna-Rosario, Health Education Specialist – Interpersonal Violence).
Today, technology is all around us. From sexual harassment to domestic violence, the Title IX Office has seen technology integrally involved in many situations affecting campus community members. Students routinely share their thoughts and emotions on social media, but they also broadcast their whereabouts, which stalkers or abusers can use to facilitate harm. Understanding how technology is used and misused is crucial to supporting victims, holding offenders accountable, and helping maintain a safe university community. Contact: jnewel12@uncc.edu
(Jesh Humphrey, Vice Chancellor and General Counsel, and Tina Dadio, Public Records Officer and Legal Specialist).
In an era of constant connectivity, it's not always easy to know where our work life ends and our home life begins. Join us for a primer on a handful of UNC Charlotte policies and practices related to the personal use of email, university computers, social media, and handheld devices. Contacts: jesh.humphrey@uncc.edu and T.Dadio@uncc.edu
(Catherine Mitchell, Assistant General Counsel).
When students and employees engage in discourse online, what risks or benefits are presented to #NinerNation? This session will explore some of the legal and policy implications of social media use, including the free speech rights of students and employees, recent trends in social media from a legal perspective, the use of social media in the classroom, and best practices for addressing some of the risks involved in its use. Contact: cmitch71@uncc.edu
(Jeff Jensen, Senior Associate General Counsel, and a representative from the Data Science Initiative).
This session will provide an overview of Big Data, and discuss how current uses of Big Data present both exciting data science advancements as well as practical and legal challenges. As the dimensions and expanding uses of Big Data show no signs of slowing, we will explore legal considerations and suggest best practices to inform individual and institutional decision-making about Big Data. Contact: Jeffrey.Jensen@uncc.edu
(Dr. Mike Carlin, Vice Chancellor for Information Technology and Chief Information Officer, and Rowanne Joyner, Chief Information Security Officer).
Many of us handle a lot of sensitive information as part of our jobs in conducting the business of the university. Some of that information is associated with our students, some with research, and some of it is our employee information. Join us as we take a warp speed, high level tour of what you can do to protect yourself and the university, including against phishing attacks like the one recently experienced by UNC Charlotte. Conacts: Mike.Carlin@uncc.edu and rejoyner@uncc.edu
(Amy Kelso, Senior Associate General Counsel).
This session digs deeper than traditional "contract checklist" training, focusing mainly on technology terms in contracts, such as information and data security, ADA and assistive technology, PCI DSS (Payment Card Industry Data Security Standard), click-through agreements, and electronic signatures. Which terms can we agree to? When do we need to add or exclude certain terms? What University standards and guidelines are available? Contact: Amy.Kelso@uncc.edu