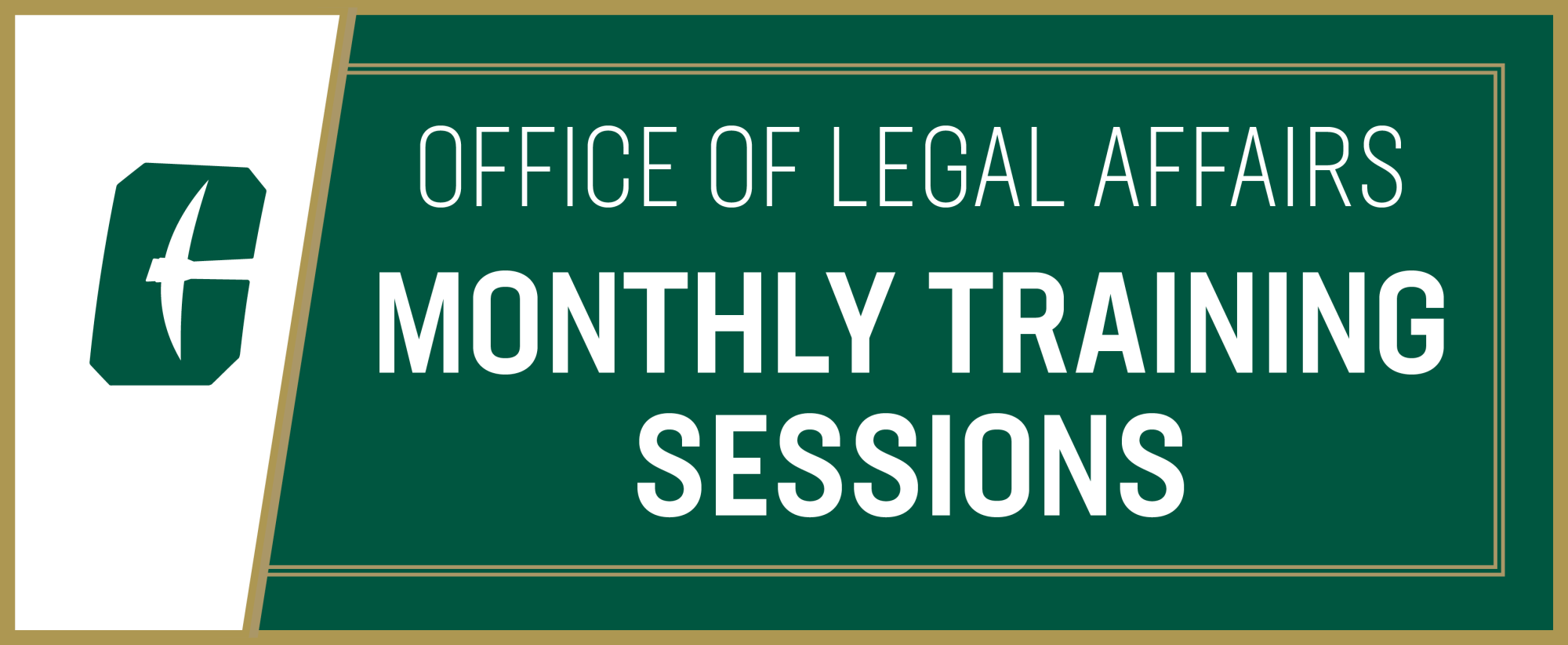 The Office of Legal Affairs offers monthly training sessions open to UNC Charlotte staff and faculty on a variety of legal topics.
Upcoming Training Sessions
Using UNC Charlotte Logos, Trade Name, and Trademarks: Who Needs a License and Why?

Did you know that any merchandise (including, but not limited to clothing, hats, mugs, games, sports equipment, decals, etc.) bearing UNC Charlotte logos, trade name, or trademarks must be produced by an approved and licensed vendor, regardless of the purpose or use of the items? This session will introduce and review the new University Policy 601.17, Policy on Licensing of University-Owned Trademarks, which sets standards and procedures for the responsible use of the University's logos, trade name, and trademarks on any item. The presenters will explain what trademark licensing is and why it's important. They will discuss the University's license types, who needs a license, how to get a license, and when royalties must be paid. Finally, they will review some helpful FAQs about trademarks and licensing.
Presented by Rachel Skipworth, University Licensing Program Manager, and Amy Kelso, Senior Associate General Counsel
When: Thursday, June 8, 2023, 12 noon - 1 pm

Where: via Zoom (link will be provided to registrants)
---
Past Training Sessions
If you have feedback about these sessions or ideas for future session topics, please send us a message!
---
Human Resources Professional Development Training
Don't forget to check out additional sessions offered by our office through the Human Resources Professional Development catalog (please register through the Human Resources webpage).